Building Legacies
One Client At A Time
Laurie Knudson
Realtor, Charitable Real Estate Specialist, Coach & Consultant
With a vast knowledge of business and real estate combined with her unique ability to coach, train, and consult, Laurie excels in working with complex situations and is always mindful to "work the solution, not the problem".
Known as "The Lake Lady", Laurie has a gift for helping you find your Luxury Lake Lifestyle.
Laurie is a real agent of change for each and every one of her clients and her community. She's committed to making a difference so you can too!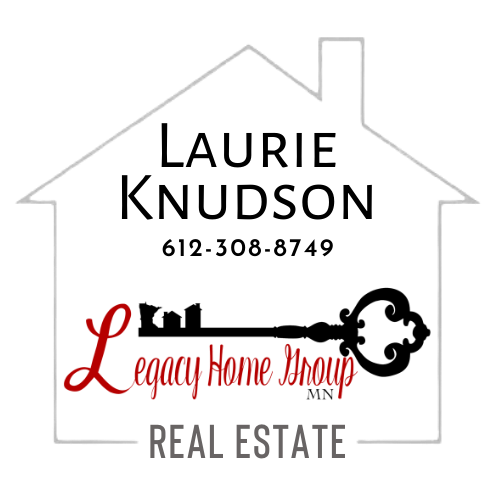 Laurie's journey and unique qualifications set her apart as an industry expert. She is happy to be an advocate, asset, and incredible resource for you as you sail into this new point of your journey. 
Buy a property,

Sell your property,

Buy/Sell Investment Property

In-home appraisals.

Loan Origination,

Charitable Real Estate Gifting Advisor and Facilitator.  
The Knudson Home Team…
Making Your Mission Possible!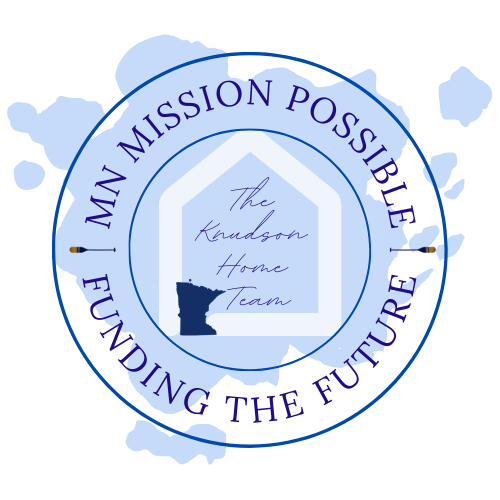 I have the team, resources, and expertise needed to allow any charity to benefit from a charitable gift of real estate with ZERO RISK!
Allowing you to champion the cause(s) closest to your heart while leveraging the impressive benefits that gifting real estate has to offer you as a donor such as:
Strategic Estate Planning
No Capital Gains Tax
Significant Tax Deduction
Find out how you can give more by giving smarter…
Let's Fund The Future today!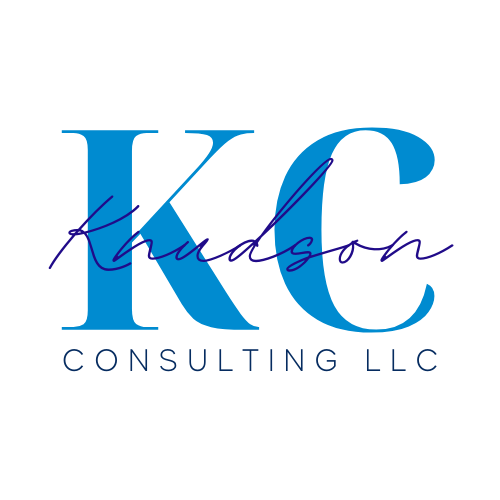 Laurie speaks and trains nationally with topics ranging from business growth and development, networking and marketing, to relationship building and mindset. 
So whether you're looking for 1-1 or Company wide Coaching, Training, or Consulting, Laurie will help guide you through the process of: 
Evaluating your current positioning.

Generating a plan of action to take you to the next level.
Leveraging your existing strengths.
It's time to level up…
Make Laurie part of your strategy!
Elizabeth Mendez
Highly likely to recommend Laurie Knudson | 5.0
As a first time homeowner, Laurie was extremely helpful and a great teacher when it came to knowing what to look for and what to avoid when buying a home. Her kindness and personality made it so easy to feel comfortable in doing such a big purchase.
Lexie Hultgren
Highly likely to recommend Laurie Knudson | 5.0
Laurie is an amazing realtor that is incredibly knowledgeable and wants the absolute best for her clients. We could not have asked for a better experience with buying our first home. She went above and beyond and we are forever grateful for her!
Stephanie Chilstrom
Highly likely to recommend Laurie Knudson | 5.0
Laurie was absolutely amazing to work with. She was very prompt and efficient with the process. Her response was a lot faster than I expected with this crazy market and she made us feel like she was all ours. We were able to see multiple houses at a time and her knowledge for houses is outstanding. You can see and feel that this is her true passion!
JJ Munoz
Highly likely to recommend Laurie Knudson | 5.0
Looking for a realtor that will be with you every step of the way and way further? Laurie is THE ONE. We relocated to MN three years ago and rented for more than 2 years looking for our place with no success. Someone referred us to Laurie, a quick call, ducks in a row. Long story short, we found the house we were looking for and got the deal even with higher bidders against our offer. Almost a year past and she's still in contact checking how things are going. We love Laurie!
Cindy Hardel
Highly likely to recommend Laurie Knudson | 5.0
Laurie is an outstanding Realtor and Teacher. She has been fantastic in all 3 of my house purchases over the last 20+ years! Thanks Laurie!!
Mary B.
Highly likely to recommend Laurie Knudson | 5.0
Working with Laurie has been an outstanding experience! This is the second home she has helped our family find and she has never disappointed us.  From the multiple showings to the informative communications, negotiation discussions, and great follow up, the process was extremely smooth and stress free. Laurie even went out of her way to contact a homeowner she knew who might be interested in selling, just to help us find the perfect home. Laurie's integrity, knowledge and professionalism make it easy for us to highly recommend her.
Courtney Tostrud
Highly likely to recommend Laurie Knudson | 5.0
I have worked with many agents. Laurie is such a delight. She always looks out for her clients best interest. Amazing agent, I would highly recommend her!
Melissa M.
Highly likely to recommend Laurie Knudson | 5.0
Best realtor ever! Rock solid and knowledgable. She understands the trials of moving and selling, all clearly and carefully explained. I highly recommend Laurie!
M. Nilson
Highly likely to recommend Laurie Knudson | 5.0
Laurie is very helpful and knowledgeable in real estate! Laurie helped us sell a house. She was very easy to work with. She gave us suggestions to help sell it. When I need a realtor again, I will call her. I would definitely recommend her for buying or selling!
P. Yang
Highly likely to recommend Laurie Knudson | 5.0
I'm so glad to have known Laurie. She is the best realtor agent and a professional person who has lots of ideas about homes, comparing, and guiding us through our closing process day. We wouldn't know what to do without her help. Our first-time homebuyer is the absolute best experience with her. Definitely recommend her to anyone who is in the process of buying a home, because she has the best communication skills, patience, and is a joyful person to work with. So grateful for her help. We couldn't have done it without her.
James S.
Highly likely to recommend Laurie Knudson | 5.0
I'm a first time buyer and I need extra help. Laurie has made the process easy to understand and easy to get through. At no point have I felt like she was pressuring me to buy something. The Whole experience so far has been great and I found a home in my second week of looking. Awesome job!
Cherly Calo
Highly likely to recommend Laurie Knudson | 5.0
I had the stress of being a first-time homebuyer. Luckily, Laurie came to my rescue. She explained every step; negotiated my offer effectively and was always there for me in the entire process. Never left me alone... never! She listens, she understands, she works to get results, she fights your case and even gives you great insights about which things can make it or break it. I strongly recommend Laurie to anyone without hesitation.